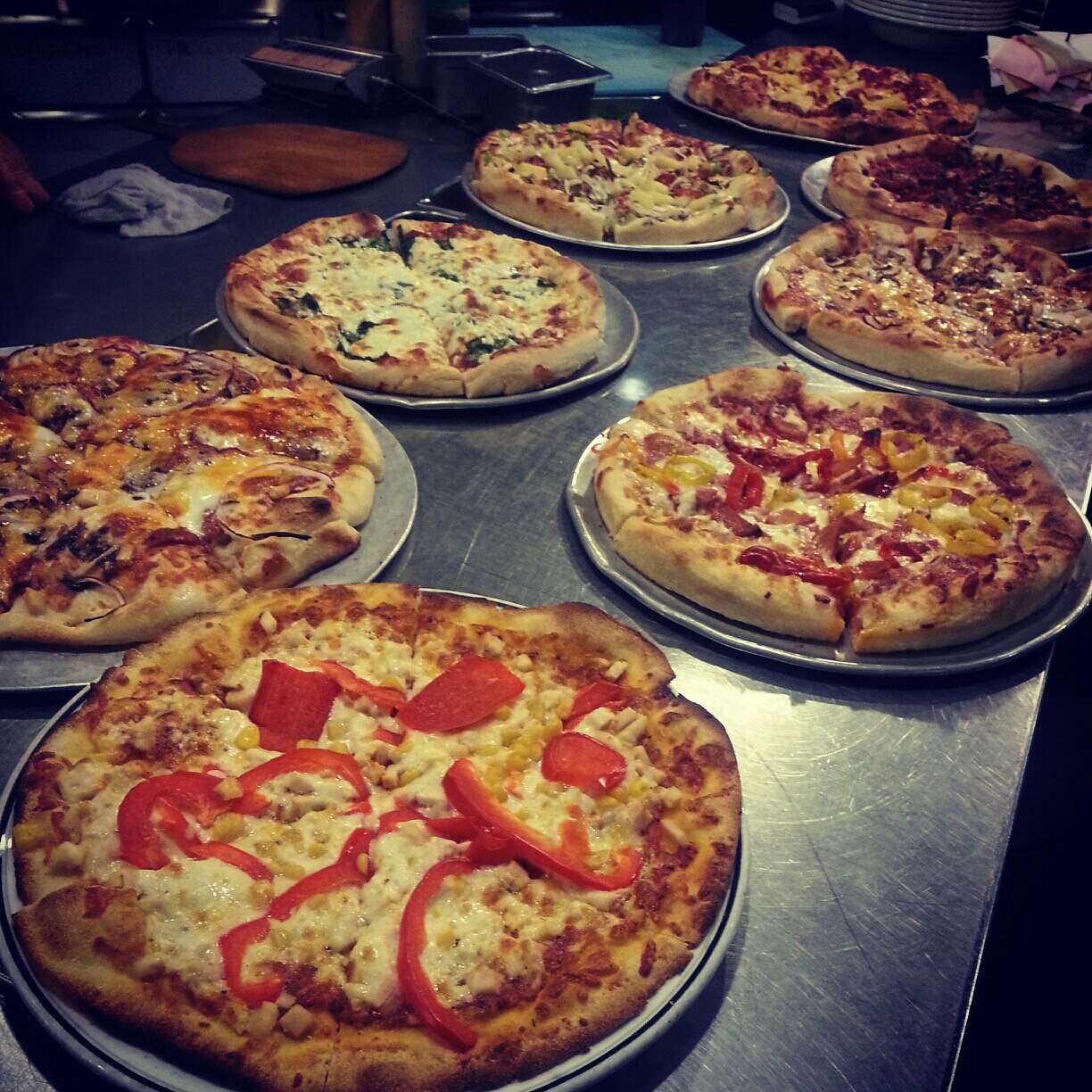 A. Absolutely, the menu is available on the main front page of the website. Hit the menu option to the left and voila.
A. Please see our most recent menu for vegan options.
A. All pizzas can be made gluten free. Check our latest menu for all options.
A. We offer free delivery to most of Jasper. Unfortunately, we do limited delivery to the campgrounds or and cannot deliver to Pocahontas Cabins. We will delivery to Beckers, Pyramid Lake, Jasper Park Lodge and everywhere in between.
A. Yes, we offer this option on our main page of the website. Just hit the order online button and it will take you to our online ordering system.
A. Yes we are open for dine in, patio seating, take out and free delivery.
A. Stands for Destination Marketing Fee. This is a resort fee that participating restaurants collect to help promote Jasper as a destination. Because of our small population, we qualify for very little government funds for these purposes.
A. Thick crust pizza comes in 10″ and 12″ sizes and is cooked in a traditional pizza oven. Wood burning pizzas are cooked in the wood fire oven and are all hand stretched and roughly 12″ in size. We have 2 different styles of dough & recipes for our dough depending on the oven. All of the dough is made in house daily, with a minimum 24 hours cold ferment process.
A. Our pan pizzas come in either 10″ (6 slices) or a 12″ (8 slices). Our Wood-fire pizzas are hand stretched to roughly 12″ and cut into 6 slices.
A. Unfortunately no, not at this time.
A. Patios are open from the start of May to Thanksgiving weekend. As our rooftop is heated and covered, if we experience warmer weather outside of those dates, you can be sure our rooftop is open as early as the start of April to the end of October.
A. No, we do not offer our weekly specials during holidays or the summer months.
A. We can make most substitutions for pizzas. Price increase can be incurred when substituting certain items.
A. We provide service on a first come basis during summer and holidays. Please visit our "Contact Us" page for inquiries.
A. Yes, click the order online now and it will take you to online ordering system where you then can purchase a gift card at the top right section.
A. Our main floor outdoor sidewalk patio is dog friendly but unfortunately our rooftop patio does not allow any dogs or pets of any kind.
A. Yes, we do weddings, birthdays, private parties and all sorts of events. Please visit our "Contact Us" page for inquiries.